"Eco-friendly", "Groundbreaking invention"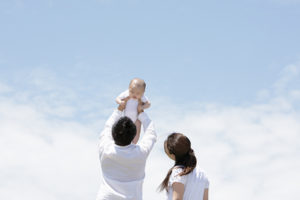 Nikkaku Laboratory has been investigating mites biologically and are developing safe and effective anti-mite products for over twenty years. The begining was the former's first grand child had serious atopic dermatitis by mites allergy.
"I felt I should have helped my grandchild and my daughter because both of them seemed to be suffering. That's why I started to research."
He decided not to use any chemical insecticide for his grandchild and all people who are suffering from the allergy to use comfortably.
Mites SCIENCE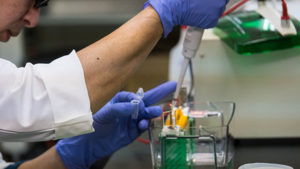 We had been researching and had been investigating on developing products according to lifestyles and activities of mites. Compared to remarkable development of biotechnology, Japan was way behind in researches of mites. We established a new laboratory which adopts molecular biology in order to break down such a situation in October 2014. We will keep investigating by adding molecular biology not only lifestyles and activities of mites by our concept "Mites Science". We promise to contribute to a healthy lifestyle by deepening research and developing new products.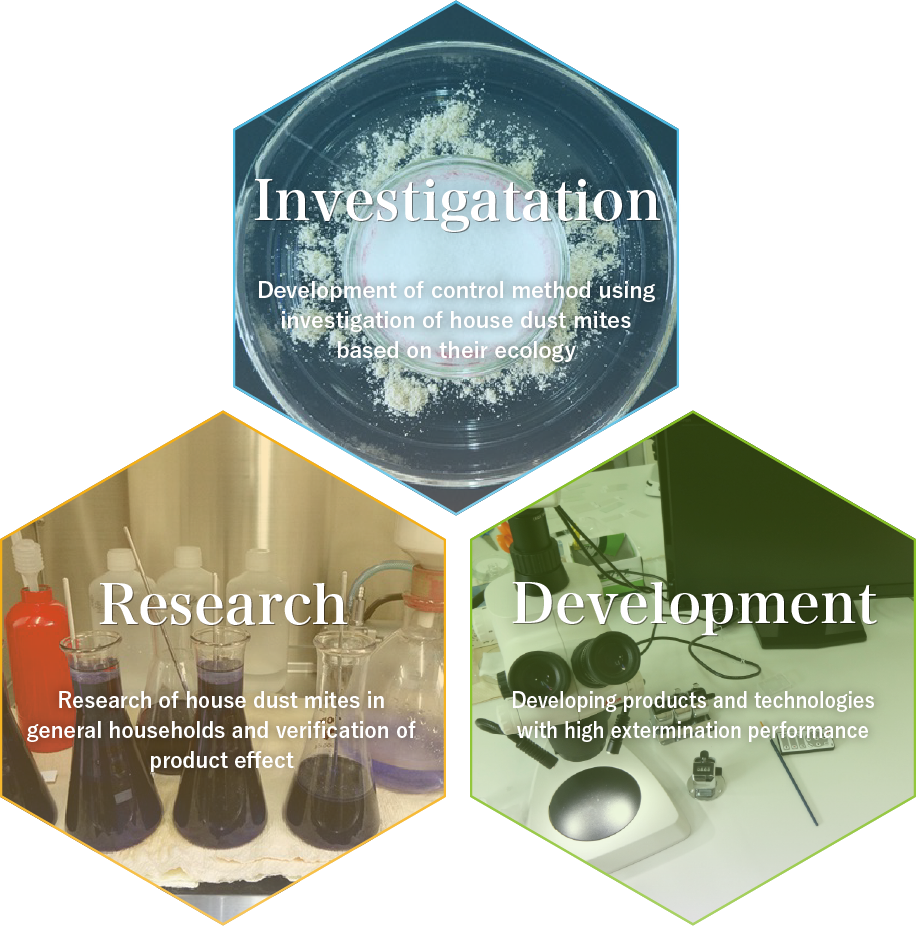 Manufacturing of NIKKAKU LABORATORY — We do every process on our own.

We consider that it will be possible to produce superior products which get customers' satisfaction when doing every process on our own.
We keep on improving to bring lovely products by taking customers' requests sincerely.